Professional Air Duct Cleaners in Irving TX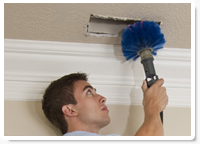 If you are not aware that air ducts in your home need to be cleaned or if you have never attempted to open the vents and look to see layers of dust and dirt as well as dead insects that have accumulated over the years, what you don't know may be making you sick. Fortunately, Irving Carpet Cleaning TX specializes in this very thing and can clean your system so that the air in your home is healthy to breathe.
We have a lot of expertise and know how to Clean Air Duct Mold so that your system is purified from these pollutants that end up intoxicating the air in your home. When it's hot in the house we quickly turn on the air conditioning system to cool our homes. However, the air that gets pumped into the house could be bringing with it substances that worsen our allergies or increase the chances of an asthmatic attack.
Fully Licensed, Insured and Certified Around Texas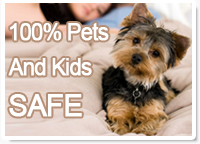 Cleaning your air ducts, does get rid of a lot of unwanted elements which end up in your home. However, if your ventilation duct cleaning is not done, you still have the same problem as before. By cleaning vents as well, our technicians do a complete job to make sure that you continue to enjoy a healthy home. Our Home Ducts Cleaning service is brought to you at a day and time that is convenient to you.
It doesn't help if we clean your air ducts and vents but ignore or forget Furnace Cleaning. This is another source of pollutants in your home especially in a climate that only needs the heater a few weeks or months in a year. Dust mites, dust, debris and mold may also clog up your furnace and make it hazardous to your health any time you turn on the heat.